Chartered Accountancy is one of the highly reputed professions in India and the journey to becoming one is also the most rigorous. The Institute of Chartered Accountants of India (ICAI) offers a three-level CA program comprising foundation, intermediate, final and a mandatory articleship training. After completion of CA Final, the arsenal of a CA is well equipped to enter any profession demanding proficiency in financial management and financial analysis. In addition to this, there are stories of highly successful and prominent Chartered Accountants who have surpassed the field of finance to establish their names in the 'Hall of Fame'. Here I am listing the 5 most successful Chartered Accountants in India. I guess we all have something to learn to them:
1.Kumar Mangalam Birla
A billionaire who is well known for his leadership of the Aditya Birla Group as its Chairman. Mr. Birla also holds the chancellorship of the Birla Institute of Technology & Science. He took over the chairmanship of the group at the age of 28 after the untimely demise of his father. The group has prospered well under the 27-year long leadership of Mr. Birla.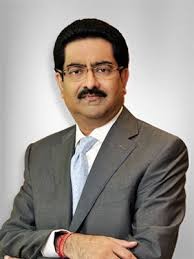 He had completed his CA degree and MBA before he annexed the helm of the Aditya Birla Group. In may interviews, Mr. Birla has credited the CA degree to be highly important for his journey through the company.
2.Suresh Prabhu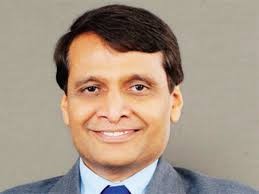 Suresh Prabhu is currently the Minister of Commerce & Industry and Civil Aviation of Government of India. He has handled several ministries in the past from Railways to Environment, Power, and Heavy Industries. Known as a man of action with a penchant of undertaking reforms Mr. Prabhu has exhibited unprecedented dedication through his works in the field of political leadership and philanthropy. He has had a versatile career from being Director of Saraswat Co-Operative Bank to being the vice-president of Table Tennis Federation of India.
Mr. Prabhu was a rank holder in the Inter CA exam, after completion of his CA degree he was appointed as the chairman of Saraswat Co-Operative Bank and was later promoted to its Director.
3.Rakesh Jhunjhunwala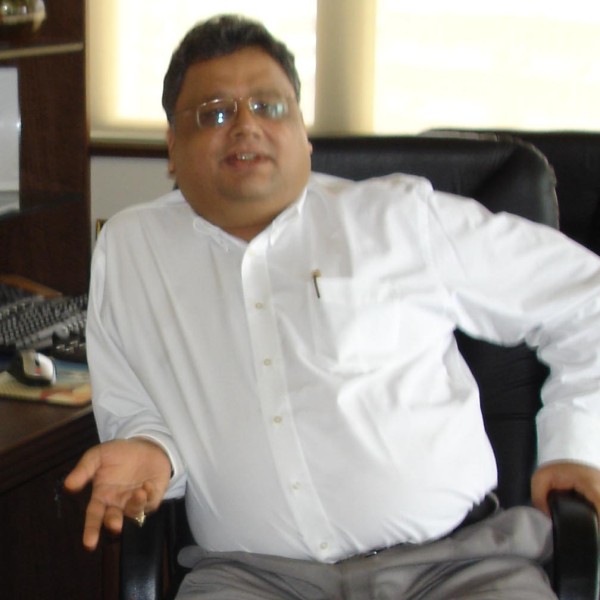 Also known as the 'Warren Buffet of India', the stock market legend Rakesh Jhunjhunwala is one of the richest individuals in India. He has been an icon in the stock market and is often considered as a guru in trading.
Mr. Jhunjhunwala competed for his CA degree in 1985 from Sydenham College of Commerce and Economics, he attributes his CA degree as a security cushion while he was learning to ride the waves of the stock market.
4.Naina Lal Kidwai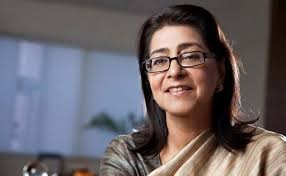 Madam Naina Lal Kidwai was awarded Padam Shri in 2007 for her imminent contribution to trade and industry. She is presently the Country Head and Group General Manager of HSBC India. She completed her Bachelor's degree in Economics from the University of Delhi after which she graduated with an MBA degree from Harvard Business School. Apart from graduating with a CA degree Madam Kidwai has also served as the President of the Federation of Indian Chambers of Commerce and Industry (FICCI).
She also holds prestigious positions as executive director and a non-executive member of the board. She is also on the board of the Audit Advisory Board of the Comptroller and Auditor General of India.
5.Aroon Purie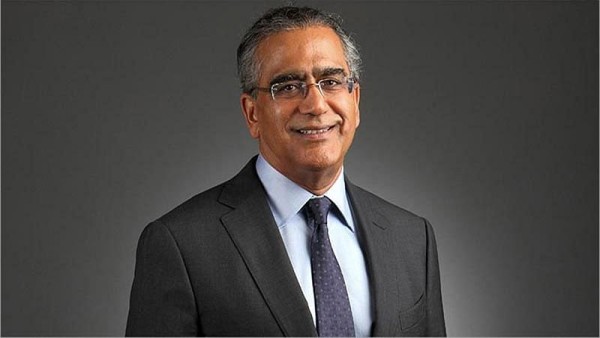 The founding Chairman & Editor-in-Chief of the India Today Group, Mr. Aroon Purie is head of one of India's largest media conglomerate. He was awarded Padma Bhushan in 2001. Being an alumnus of the London School of Economics, he is also a qualified Chartered Accountant. He is currently presiding as the Chairman of the Board of the International Federation of the Periodical Press (FIPP).
After reading these small introductions to famous CA, who currently are tycoons in their respective fields, it can be observed that even though the CA degree is so rigorous it cannot bind any individual from wanting more.
Ambition, when combined with efficient planning, can create a force strong enough to 'make a dent in the universe'. What others are worthy of being added to this list. Do let me know in the comment section below.
6.Deepak Parekh
Chairman of HDFC, Deepak Parekh heads the country's largest housing finance company. A respected named in financial sector, Parekh has been conferred numerous awards, which includes the Padma Bhushan. Firmly grounded with a Chartered Accountant degree, Parekh is instrumental in developing the nation's housing sector and private sector banking.
He made it feasible for middle class people to own houses or flats by providing them with loans at affordable rates.
7.Motilal Oswal
Promoter and founder of the Motilal Oswal Group, he is the recipient of many awards which includes the 'Excellent Business Achiever in Financial Services' award and the 'Udyog Rattan Award' for his performance in the financial and industrial sectors.
Not only as an achiever, the CA training has Motilal Oswal being counted as one of the most honest tax payer businessmen in the country. The Indian government has awarded him with "Rashtriya Samman Patra" for being amongst the highest income taxpayers in the country over a 5 year period.
8.Piyush Goyal
Piyush Goyal, a qualified Chartered Accountant is a Minister of State in Prime Minister Narendra Modi's cabinet with Independent Charge for Power, Coal, and Energy. He is a Parliament member of the Rajya Sabha.
Piyush Goyal has an excellent strong academic record and attained second rank in his Chartered Accountant batch year as well as one in Law from Mumbai University.
9.TN Manoharan
Former president of Institute of Chartered Accountants of India (ICAI), TN Manoharan is best known for restructuring the billion dollar scandal hit Satyam, an IT company. Doing justice to the chosen profession, Manoharan in the business classification was named the 'Indian of the Year' by CNN-IBN. The Indian government has conferred the Padma Shri award on him in 2010.
As a teacher, he is very popular amongst CA students for he is very much involved with them and the subject.
10.Aditya Puri
Aditya Puri a qualified CA has worked in the banking sector for almost 40 years. Currently he is the Managing Director of HDFC Bank, India's second largest private sector bank, and was the Chief of Citibank, Malaysia in 1992. Aditya Puri, despite running a very successful bank lives by the motto to keep it simple.
Even as MD of HDFC he neither uses a mobile phone, nor has a PC on his table.
11.TV Mohandas Pai
CFO of Infosys from 1994 to 2006 was a fellow member of Institute of Chartered Accountants of India. As CFO at Infosys, he played a vital role in transforming the IT Company into one of the world's best known companies in software development and services.
In 2000, he along with others started a midday meal program for school children. Today, the program feeds over 12,00,000 children in 7,669 government schools across 7 states in India. This initiative has ended up as being one of the biggest midday meal programs.
12. K Rahman Khan
A qualified Chartered Accountant, Khan is a politician from Karnataka who is affiliated to Indian National Congress. He was the former Union Minister of Minority Affairs and also has served as a Deputy Chairman of the Rajya Sabha. In one stint he was even the Union Minister of State for Chemicals and Fertilizers. Mr. Khan is one of the most conspicuous Muslim achievers in the country.
13. S Gurumurthy
S Gurumurthy is a well known journalist and a successful Chartered Accountant. His articles with a loyal readership in The Indian Express newspaper reflect the command he has attained in both professions. Gurumurthy's insights have uncovered many a shady deals and has caused moments of discomfort to Reliance, India's largest conglomerate.
He has done the CA profession proud by making the public aware many fraudulent practices. Gurumurthy also happens to be staunch defender of the Swadeshi model of economic development.
Thank you. Take care and stay safe !