There is already a saying that our Gujaratis always find different ways to do business, even if that business is not being done by many other people.
Chauhan Manoj Deepakbhai is also one such person. He lives in Surat and has started his own business in a different way. After completing his graduation in Surat, he started a mocktail business. In his work, he often had to work late into the night and during that time he and his friends used to repeat the phrase 'Chal baik nikal, cha piva jaye'. Start such a business. And thus that idea gave birth to 'Chai Bike'.
As soon as this idea came, Manoj invested his own money and started building a bike in the year 2016 with the help of which tea and drinks along with snacks can be served to people. For this, he initially made a model, but it was not made properly and Manoj also suffered a loss of four lakh rupees. But undeterred, Manoj made it, again and again, it had a flaw that it became overweight. Again Manoj removed some of the items and made them fit for use. Thus this bike was ready in the end of 2019. The important thing here is that this chai bike was designed by Manoj himself. Chai Bike was ready in 2019, but due to Corona in 2020, he did not get a chance to use this bike, so he replaced it with 'Mr. Started Chai Bike cafe.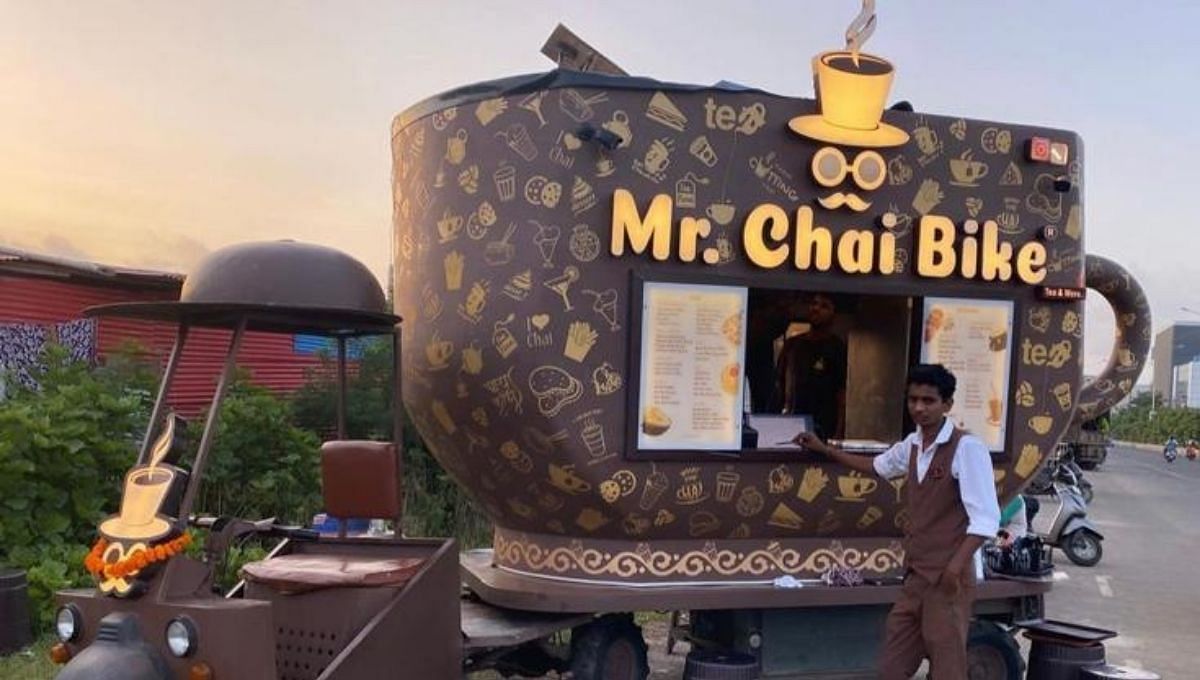 Manoj launched his Chai Bike as soon as the first wave of corona subsided after opening the cafe. Which became very famous after seeing it. Going forward, his initiative of Manoj started earning him a decent amount of money and the area of ​​the cafe had to be expanded due to the influx of people.
Today it has been more than 2 years since Manoj's Chai Bike and Cafe started. Speaking to The Better India, Manoj says that whatever profit has been made since the start of this business has been reinvested in taking the business forward in a more systematic manner, and in doing so, Manoj has now developed his business as a franchise model. Wants to launch in India.